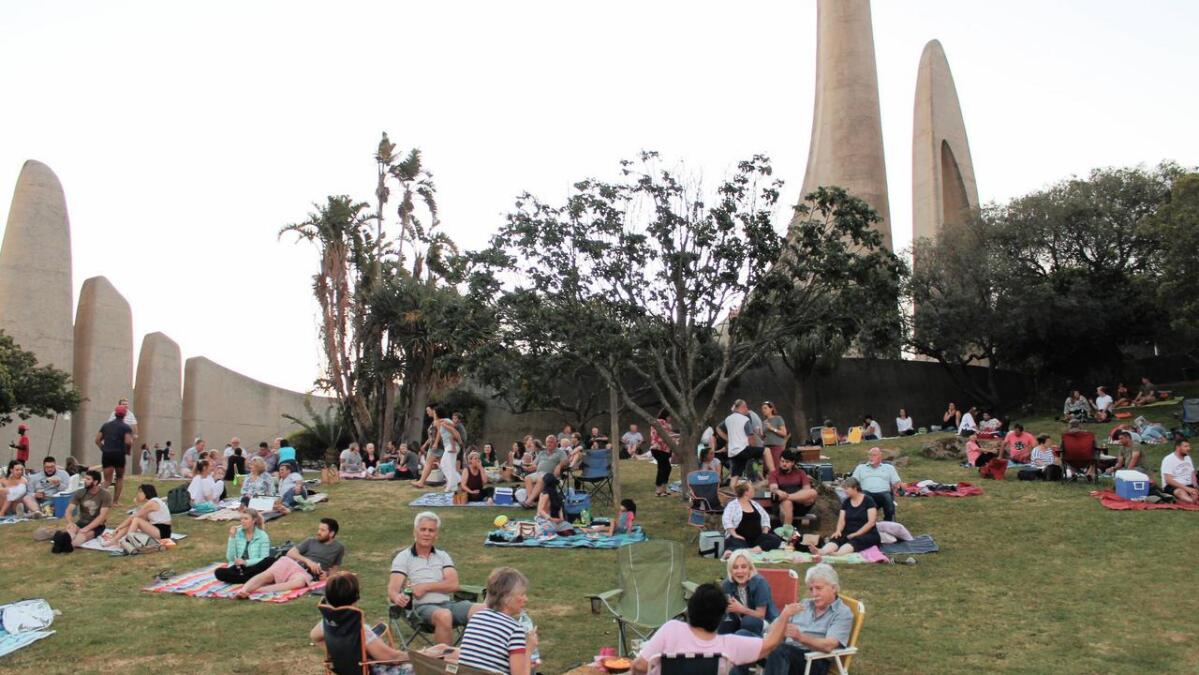 In celebration of Valentine's Day, the Afrikaans Language Museum and Monument (ATM) in Paarl, will remain open in the evenings between Saturday February 12, and Thursday February 17, to welcome guests.
Visitors taking up the offer of these extended hours and visiting the monument between 5pm and 8pm also stand a chance to win 14 tickets to the Jazz Picnic Concert with Chadleigh Gowar's band on Saturday February 19, 2022.
Evening visitors can look forward to gentle sunsets and heavenly spectacles on the beautiful Paarl Mountain, while admiring the stunning surroundings, symbol-laden structure and temporary exhibits. Games and playgrounds will entertain the younger visitors.
Visitors are welcome to bring their own picnics and drinks (no glass) or pre-order a picnic basket at the ATM Koffiehuis by calling, 082 216 2510 or info@atmkoffiehuis.co.za – this coffee shop will also sell refreshments during the evenings.
To qualify for the seven sets of two tickets to the Jazz Picnic Concert, guests must visit the monument between 5pm and 8pm, write their contact details on the back of their tickets and place them in the lucky draw box.
Visitors with annual permits will also qualify by completing an entry form in the Visitor Centre. Winners will be announced daily.
On Friday February 18, there is also the popular Full Moon Picnic once again, so visitors on that evening not only get a full moon, but also a chance to win tickets.
On Saturday February 19, 2022, Chadleigh Gowar's orchestra with saxophone sensation Zeke le Grange and master of percussion Jason Ward will take the audience on a musical journey. The rest of the talented and experienced group consists of Roderick McKay on piano, Lee Ludolph on guitar and Damian Kamineth on drums.
The evening's jazz repertoire also includes local, original and Afrikaans items, as well as dance music.
Entry for this event is only R100 per adult and R80 for pensioners, students and children under 18, and the show starts at 7pm. Tickets are available from Computicket and, if there are any left, from 5pm at the gate on the day itself.
For more information on all the other exciting events, concerts and courses at the Taalmonument, call 021 872 3441/863 0543, visit taalmonument.co.za or follow them on Facebook.