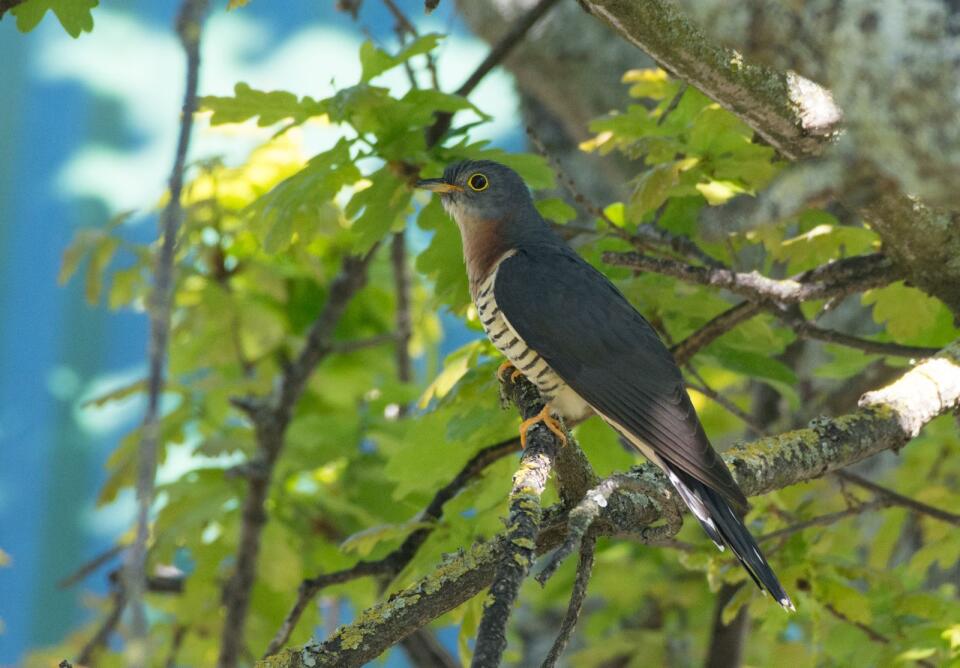 A photograph of the beautiful Piet-my-vrou (Red-chested Cuckoo) was captured by Hanneke Fourie-Beneke, where she keeps her horse stabled outside Somerset West.
She says it's the first time she's spotted this elusive bird, which was hidden deep in the foliage of the trees.
"I was down on my knees on the grass, and shot it up through a gap in the branches and leaves," she recounts, adding that the stable hand/groom told her the bird call means there is rain on the way, which proved to be spot on.