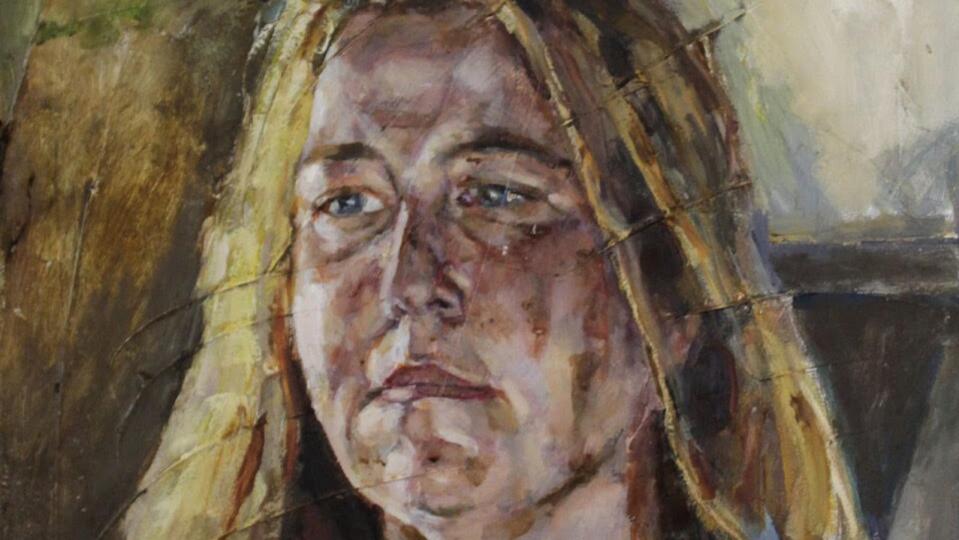 Saturday March 20 marks the opening at Ndiza Gallery of a showing of works by one of South Africa's most exceptional and collected portrait artists, Jeanne Hendriks, at the Ndiza Gallery at the Krystal Beach Hotel, Gordons Bay.
Her talent as an artist stems from a unique understanding of the cycles of emotion within the female form and she is known for her exceptional ability to recreate the human skin with a luminous feel to it.
She has perfected a unique skill to "create flesh" with paint. (She makes no attempt, however, to idealise perfect beauty in her subjects but has an intensely emotional connection with those whom she paints).
"I am a portrait artist and that is what I paint – faces – not extra details. The face is the story. It tells its own story. Maybe contempt, maybe sadness, strength, happiness, faithfulness," says Jeanne.
"I do not necessarily know which emotion I perceive until the painting is finished. What I sense I keep to myself and the viewer can find his or her own truth within it. I do not name my paintings for this reason. I do not want to place a word or name or emotion. That is not my job. I am not a storyteller.
"I believe in universal truth and that it speaks to people when they are ready and open and wanting to receive it. Universal truth is what is so wonderful about paintings – they last a long time – long enough for some people to be ready to see it and receive something from it when they are ready."
Jeanne works in a free expressive style using bold brushwork. The painterly skills and fluency in the medium of oil paint which she developed during her student years has been of great importance.
She paints freely with a stiff brush almost moulding the paint onto the canvas like a sculptor. She strives to use fewer brush strokes but with strength and conviction.
"Everyone has scars and I am less scared of the visual scars than the ones you cannot see – the scars that people hide. People manage to look unbroken and unchipped by keeping those scars deeply hidden."
Jeanne loves women as subject matter. "I paint a variety of women; I understand them – their complexities, strengths, weaknesses, hurt and happiness. They have so many dimensions! "
For more information, contact Michele at 076 228 5046.