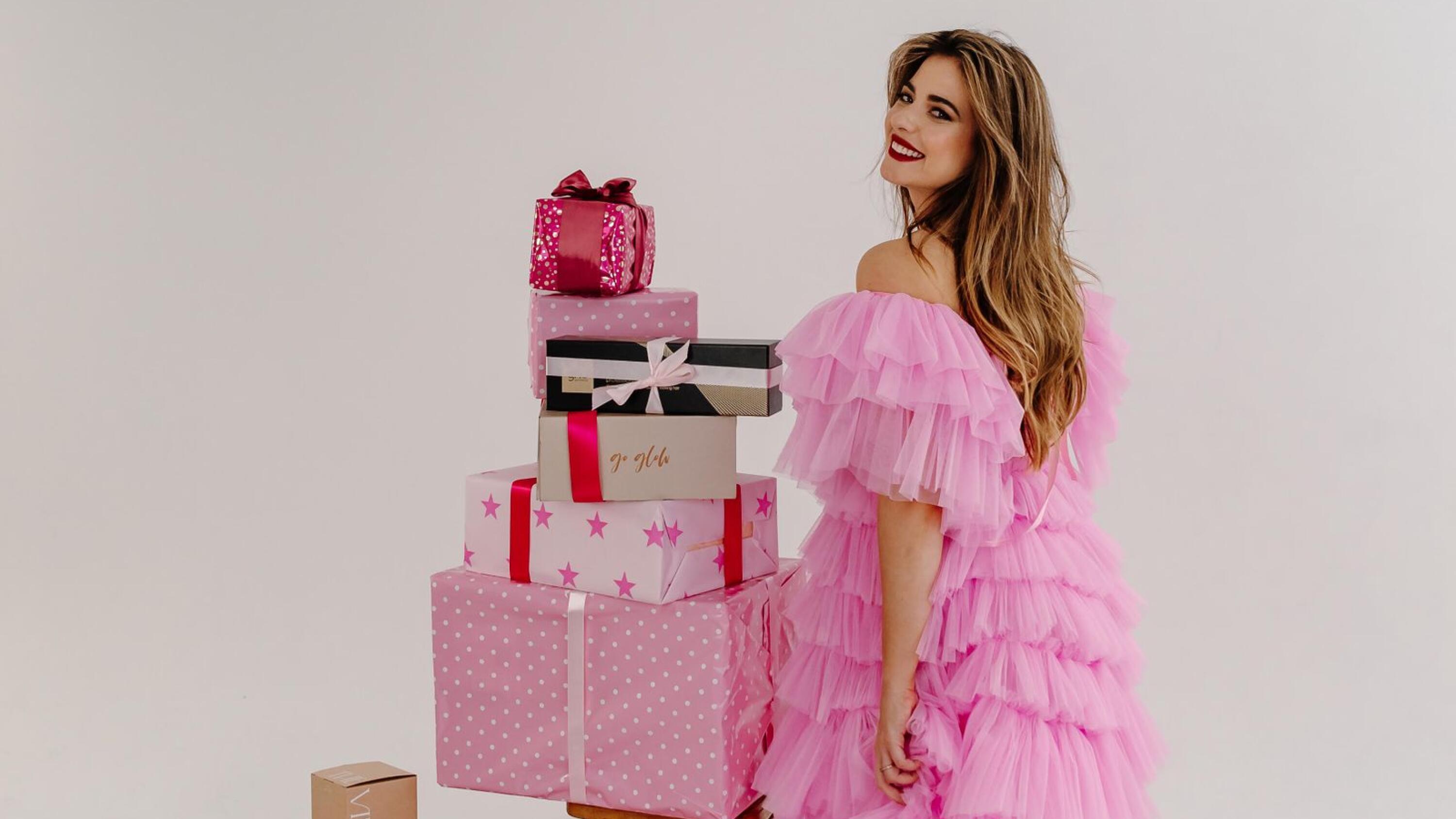 Bringing bright colours, bold statements, powerful women and fabulous fashion to the breast cancer conversation is the maverick approach of a new campaign, co-founded by a Somerset West brand consultant and her two Capetonian colleagues.
The fundraiser, now in its second year, will once again be hosted on the Blaauwklippen Estate, outside Stellenbosch, on Thursday October 26, at 11am and 3.30pm.
This campaign – which aims to re-brand breast cancer and 'untie the pink ribbon" – is the collective brainchild of three women: model, entrepreneur and breast cancer survivor, Marli du Toit, writer and brand strategist, Kayang Gagiano and film-maker and designer, Dom Montile.
Fifty breast cancer survivors will be modelling fashion on a catwalk.
The survivor fashion show concept was first co-created by Punch for Pink along with the team from Kamers/Makers, South Africa's famous Upmarket for artisans and designers, in 2022.
To commemorate Kamers/Makers 20-year anniversary celebrations, the Punch for Pink team have decided to make things bigger, brighter and bolder this year, in honour of their generous and creative sponsors.
They are combining the time, expertise, imagination and goodwill of 100s of creatives that exhibit at Kamers – a cross section of Cape Town, the Helderberg and Boland's most imaginative minds – fashion and jewellery designers, bag and shoe designers, stylists, make-up artists, models, influencers, musicians and painters who have all pledged their time, services or merchandise to help pull off this unique event.
"That's our secret recipe – we bring together awesome women, many of whom are breast cancer survivors, and we mix in large quantities of authenticity, vulnerability, celebration, authority, expertise, a collaborative mindset – and voila! Things start to happen," says Ms Du Toit.
"Much of our support has come from the makers who work at Kamers – the small business owners that create beauty and share it with the world," says Ms Du Toit.
She is also the current brand ambassador for Reach for Recovery, South Africa's oldest breast cancer organisation.
Ms Du Toit reconnected with Ms Gagiano in 2020, after they had studied drama together at Stellenbosch University in the late 1990s.
She had just been diagnosed with breast cancer during hard lockdown.
The 45-year old single mother began posting videos about her experiences with breast cancer on social media, and the rawness and authenticity of the content really resonated with Ms Gagiano, who had just started working with Reach for Recovery as social media coordinator.
When Ms Du Toit began to get better, Ms Gagiano suggested she join Reach for Recovery and the collaboration with Kamers/Makers followed.
Ms Montile volunteered to work on the first fashion show in October 2022 and after its success, the three went their separate ways.
As fate would have it, because of their collective passion to "help society through creative and collaborative thinking", they reunited and decided to join forces and start an impact branding consultancy.
Punch for Pink is a team effort, Ms Montile confirms, saying "It's an ecosystem where everyone benefits from being involved."
"Punch for Pink is a platform and a vehicle that we've created to engage the public in imaginative ways so that we can have serious conversations around women's health," explains Ms Gagiano, who regards herself as a women's health activist.
"Our hook is FOMO – fear of missing out. We want to make our events so awesome that everyone wants to be involved.
"Punch for Pink is this funky, fun vehicle that gets people inspired, excited and engaged in what could be a very difficult conversation.
"There's nothing frivolous about what we do," explains cofounder, Ms Montile. "We just recognise that people don't want to feel lectured to. They want to be engaged with.
"They want to feel they can contribute to the conversation. We intend to make learning these seemingly hard things – like how to actually do a proper breast self exam – easier to understand and manage.
"With 1 in 8 women globally being diagnosed in her lifetime, including right here on South African soil, we regard breast cancer as an invisible pandemic. So it's actually a crisis but one we choose to address in an inspiring way," says Ms Gagiano.
"We aren't paying lip service to this health crisis, or putting lipstick on it for October either- we are here for the long haul. We want to change the healthcare system and make it better.
"We are breast health cheerleaders with pom poms and glitter and outfits to go with it," adds Ms Du Toit.
"The real work is done by the organisations we raise funds for and create brand awareness for, such as Reach for Recovery and Check Know Prevent."
The latter, Ms Du Toit explains, is an incredible organisation that produces a bra with an inner lining that contains an infographic showing breast abnormalities and a how-to on the best way to perform a breast self exam.
"The Check Know Prevent team is doing such amazing work and we want to showcase their product and approach to the Kamers audiences," she says.
The one-of-a-kind event sees 50 breast cancer survivors from across the Western Cape, and some from as far as Gauteng, take to a pink runway under bejeweled, sparkling trees, to celebrate their survivorship in style.
All models wear outfits and accessories sold at Kamers/Makers and created by some of South Africa's most talented and innovative designers for their summer 2023 lines
VIP tickets include a front-row VIP seat (only 150 per show); a goodie bag valued at R1 000 with merchandise and vouchers; a bubbly cocktail sponsored by Blaauwklippen Vineyards; and a chance to win giveaways such as a limited-edition magenta The Fieldbar Co. valued at R2 000; Simply Bee skincare hampers valued at
R2 500; accommodation vouchers for Zielenrust Cabin and Blue Gum Country Estate; and fashion and jewellery spot prizes from the Makers exhibiting at Kamers.
Tickets are availabe at Quicket.co.za – type in "Punch for Pink Fashion show."
● The Punch for Pink movement partners with breast health activists, leaders and NPOs in South Africa. They invite any and all breast health activists to get in touch with them.
The eventual aim of the organisation is to build a Punch for Pink app that provides information in a simple and engaging way in all 12 of SA's official languages.
Sign language and audio prompts will be used. The platform will also help create micro support communities through a vetted online application process.
The app will send push notifications and reminders each month to every user, based on their menstrual cycle (if relevant) and other lifestyle factors.
The app will also help capacity-build in the public health sector by capturing information that can health create better systems to combat climbing mortality rates to a survivable disease.
For more information, contact kayang@thecreativechange.co or at 084 686 6057.
* General admission seats are R450 and include a welcome drink and entry into the lucky draw to win the Field Bar cooler box at the event.