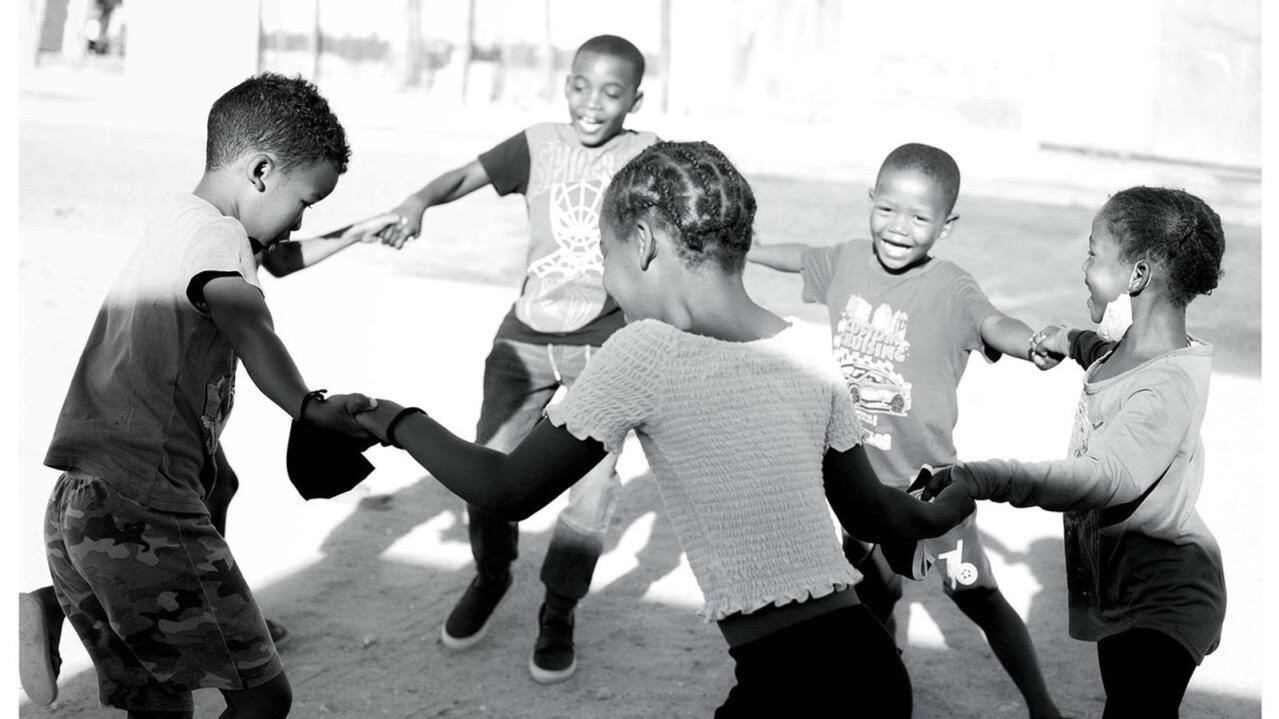 Dr Bryony May
The Little Smarties educational project is something bright & positive that grew in lockdown.
In the vulnerable area of SmartieTown Macassar, where the educational deficit was being further challenged during the pandemic, a few women from Somerset West used the opportunity to create a brighter future for an entire community.
A street school has been run there weekly, without stopping throughout all stages of lockdown, and they now have an old container beautifully renovated by Virtual Resource to operate out of – and they've dubbed it The Smart Hub.
It's made an enormous impact enabling us to teach in all of Cape Town's weather moods, and store the wonderful donated learning materials that cane from so many people of Helderberg.
We have been operating from our car boots on the street for over a year, so this hub has given the entire team and the community a very special and sustainable home of learning.
We are a team of women from diverse communities joining hands with a shared passion to build a better future… a true example of Ubuntu.
The women meet on weekdays and certain weekends and holidays, providing learning in fun innovative ways for over 100 children aged between 2 and 14 years old.
This unique initiative grew from Covid education, and a soup kitchen set up in the area by Soap4Safety – Together Against Covid.
Myself and a De Hoop mom, Marlize Botha, started doing street art to offer the children some stimulation during lockdown.
We went on to gather a team of volunteers and the support of Masikhule and the Darcey Sunshine Foundation, and crucially in building relationships with the local community forum and residents.
There is a strong focus on empowering local women of the region, who receive training at a local Educare, Maryke's ECD in Eersteriver.
We are extremely excited that Somerset College Pre-Primary school has also joined our diverse team to further grow our skills and ideas.
We are developing parenting life skills and constantly building awareness in the community, and respecting the environment is strongly emphasised by the team, with Lisa Starr and Helderberg Ocean Awareness Movement (HOAM) offering outdoor lessons.
Expanding on that, at the end of last year the approximately 100 pupils were all treated to an incredible trip to the Two Oceans Aquariumm thanks to "Walk with a purpose" and Jaco Oliver Transport services.
From the start we have always had many four-legged residents as regular attendees of the streetschool…
They come for love, respect and food – and we now regularly have pet care days. These are run under the guidance of local animal welfare NPOs, and are a huge success with greater education around sterilisation and animal care. as well as assisting owners to access vets when needed.
At a time of "social distancing" there's been greater social connections in our region, and we encourage the public to support local NPOs across Helderberg, as that is the key to improving our social & educational challenges.