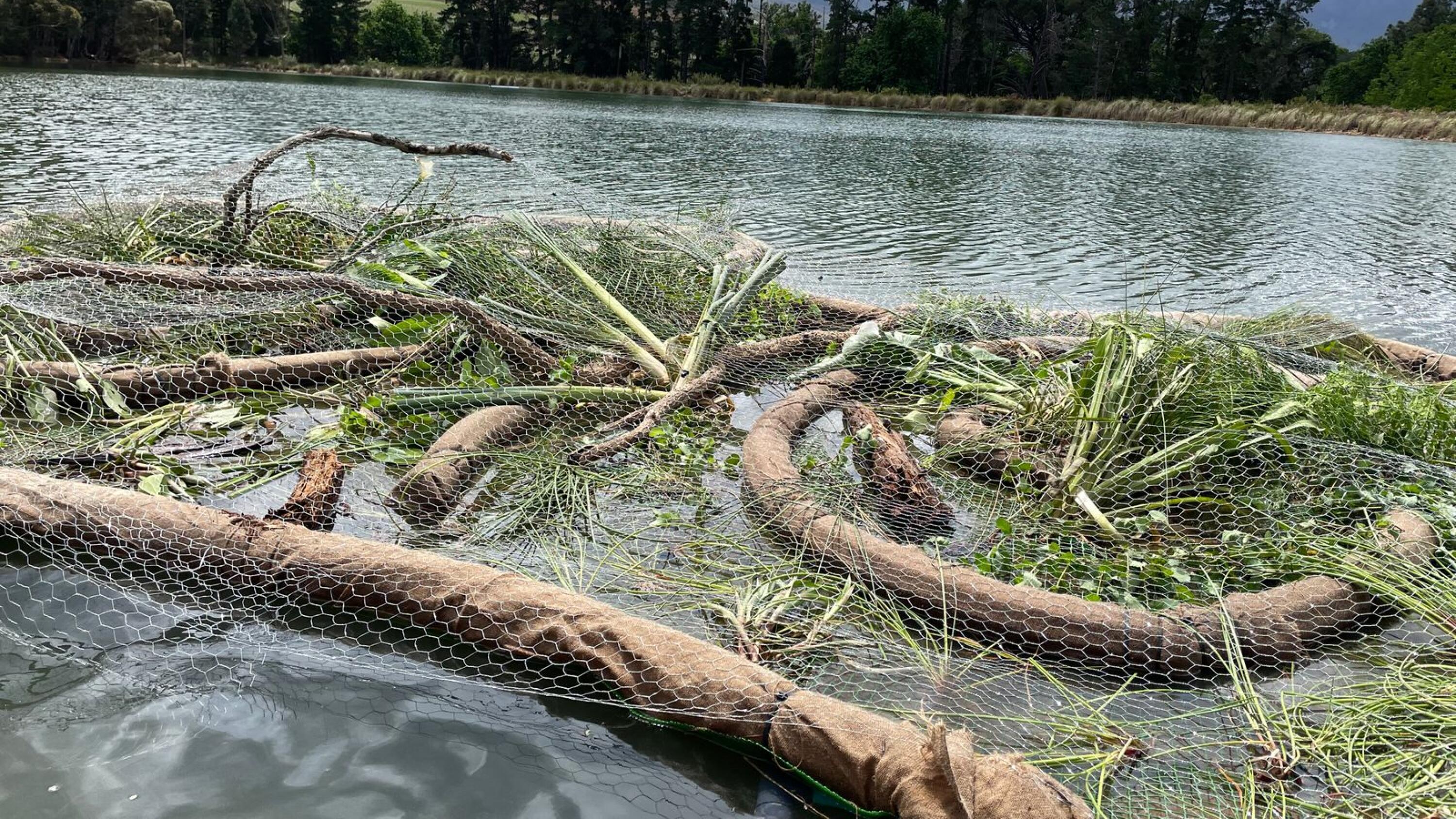 Pupils at Newberry House School have put their academic studies to practical use – transforming their theoretical environmental studies into a "floating wetland" on a dam on Lourensford Estate, Somerset West.
They carefully built a durable floating wetland structure from plastic net, PVC pipe and hessian, which they then populated with a range of indigenous aquatic plants.
The new "floating wetland" will help to improve water quality on the dam as the plants extract nutrients from the water which also helps to reduce algae growth in the dam.
Secondly, the Newberry House class believes the "floating wetland" will increase biodiversity on the dam as it creates new habitat for a range of birds, insects, frogs and fish.
Newberry House School is located on Lourensford Estate, and pupils will be closely studying the establishment of the new habitat they have created on future visits, which they will document back in their classrooms.
The pupils were expertly led by Andrew Purnell and Gianenzo Spagnuolo of EcoFarms, Lourensford's environmental management consultants.