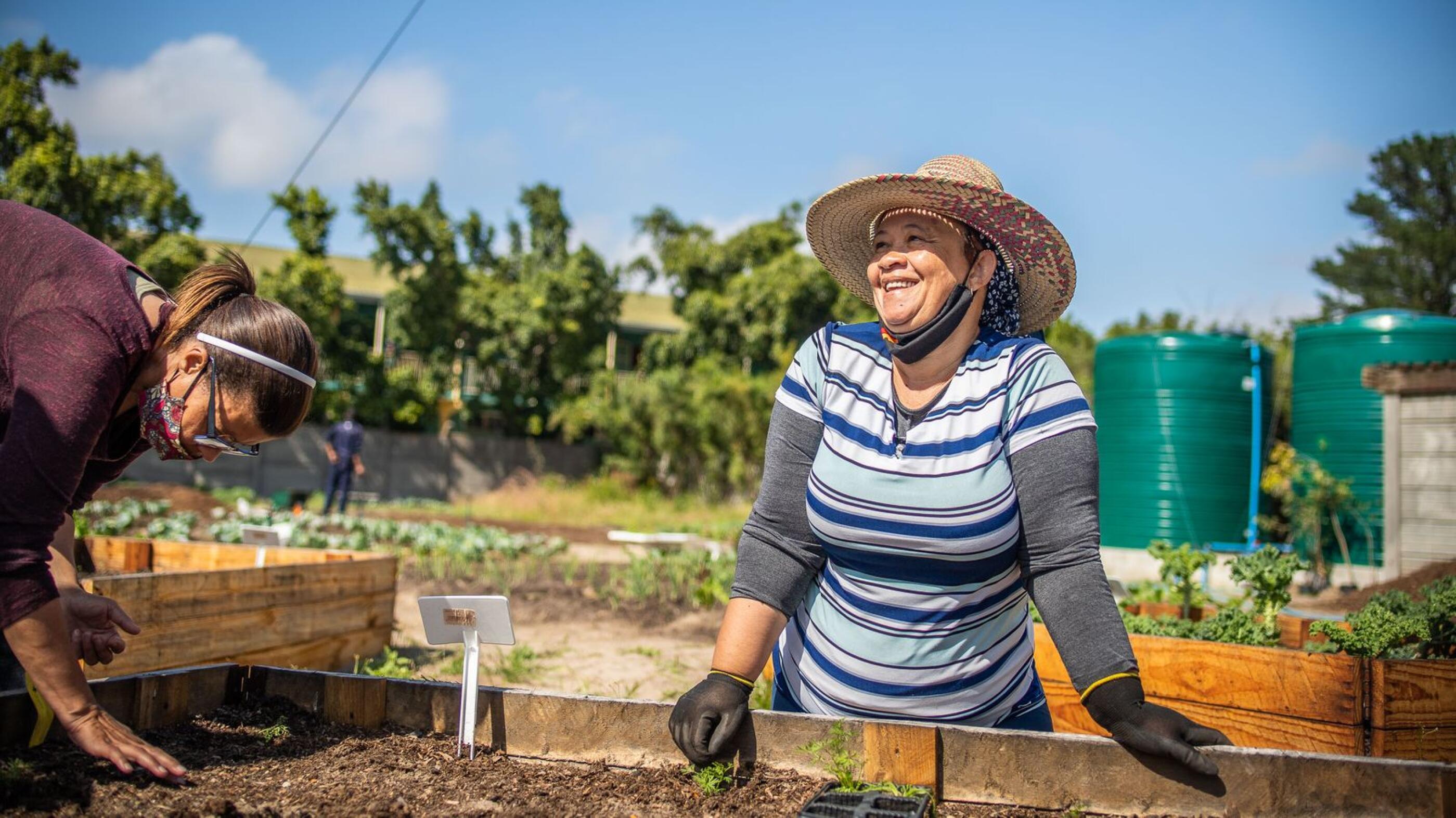 A range of sauces are manufactured in a locally based project to uplift and empower the lives of the ardent women who grow the ingredients for its production.
After initially running an emergency feeding project for communities in the Western Cape in 2020, Dom Johnson-Allen turned his focus on finding something more sustainable.
After much deliberation and community consultation, this lead to the establishment of Backyard Farms, a sauce selling enterprise created with the sole intention of creating a sustainable business model for the upliftment of women in townships.
"We all put our skills, interests and passions on the table, and created a new 'food and farming' social enterprise. Our female farmers now grow a range of chillies, fresh herbs, peppers, tomatoes and other veggies for our growing range of sauces" says Mr Johnson-Allen in a statement issued by the initiative.
Launched in July 2021, Backyard Farms now have 30 partners around the Cape Winelands and Cape Town areas. They supply their partners with seedlings, compost, fertilizer, tools and basic training to help the seeds grow.
"Not only do we buy all their crops, but we also run workshops teaching our partners how to make their own sauces to be sold back into their communities," adds Mr Johnson-Allen.
He further explains how Backyard Farms then becomes their 'route-to-market', removing the challenges of where and how to sell their harvests. Once ready for harvest, the crops are even collected by Backyard Farms from the growers, in order to remove the hassle and cost of transportation.
"The more sauce we sell, the more women we help" says Mr Johnson-Allen. The Backyard Farms sauces are available for sale online and through a growing number of retailers.
Their new listing with Wellness Warehouse allows customers to buy their products nationwide, from selected outlets in Cape Town, Johannesburg and Durban.
"This is a classic 'win-win' situation, as our sauces are seriously good. We are 100% clean label, not adding any preservatives, colourants or thickeners. We use the best local ingredients and spend hours perfecting our production processes. The results speak for themselves."
Retailers interested in supporting this initiative by listing the sauces are welcome to make contact with Backyard Farms, as our those interested in becoming a growing partner or know of someone who would love to join the initiative.
Visit, www.backyardfarms.co.za or contact Dom Johnson-Allen at 084 458 5200 or dom@backyardfarms.co.za